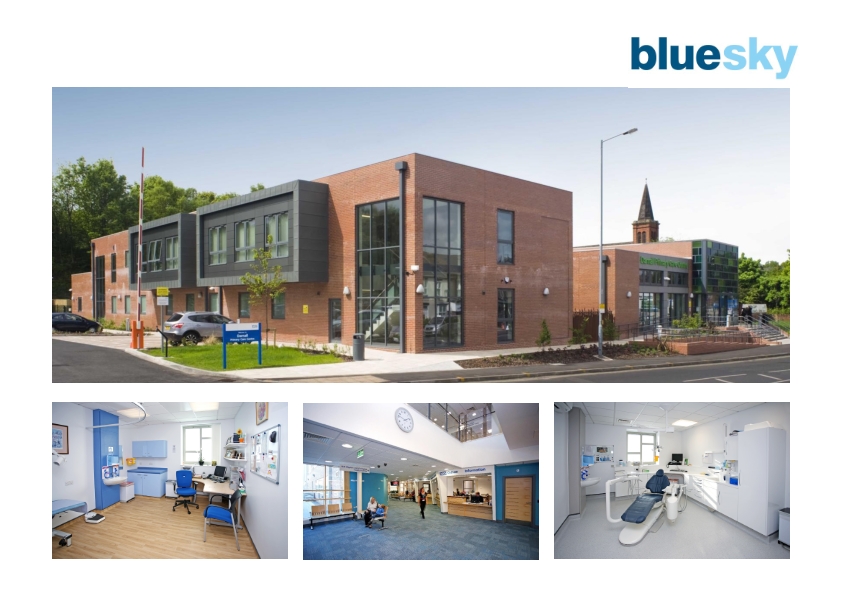 Adaptable designs for off-site construction solutions supported by Government for the NHS
February 14, 2020
Adaptable designs for off-site construction solutions supported by Government for the NHS
Creative design solutions for off-site construction projects has been an area of our design team's expertise over the last seven years, delivering 39 primary, secondary and SEND schools across the UK on behalf of offsite specialist The McAvoy Group and Department of Education.
Combined with our traditional construction experience across the health sector where we have provided design and healthcare planning expertise to develop a suite of exemplar primary care room standards to support the development of 36 healthcare projects for six NHS Trust areas, we see some great opportunities for healthcare projects with the Government's announcement to increase the use of offsite construction solutions for hospitals and healthcare projects as part of its ambitious hospital building programme over the next five year. (article: https://www.building.co.uk/news/government-tells-nhs-to-use-offsite-construction-for-27bn-building-programme/5104210.article
Chris Russell, Managing Director of Blue Sky Architects said 'Good design, innovative use of standardised components and efficiencies in project delivery timescales combined high quality offsite construction methods continue to offer great value for projects investing in public infrastructure without compromising on design quality.'
The Blue sky design team provide lead architectural design services across education, health, blue light and commercial sectors dealing with challenging, complex projects where quality cannot be compromised but value for money much be met. Future proofing and adaptability are a key part of our design solutions.
Take a look at our project portfolio which covers tradition and offsite design solutions https://www.blue-sky-environmental.co.uk/portfolio/
Get in touch with the team
enquiries@blueskydesignservices.co.uk
0161 475 0220