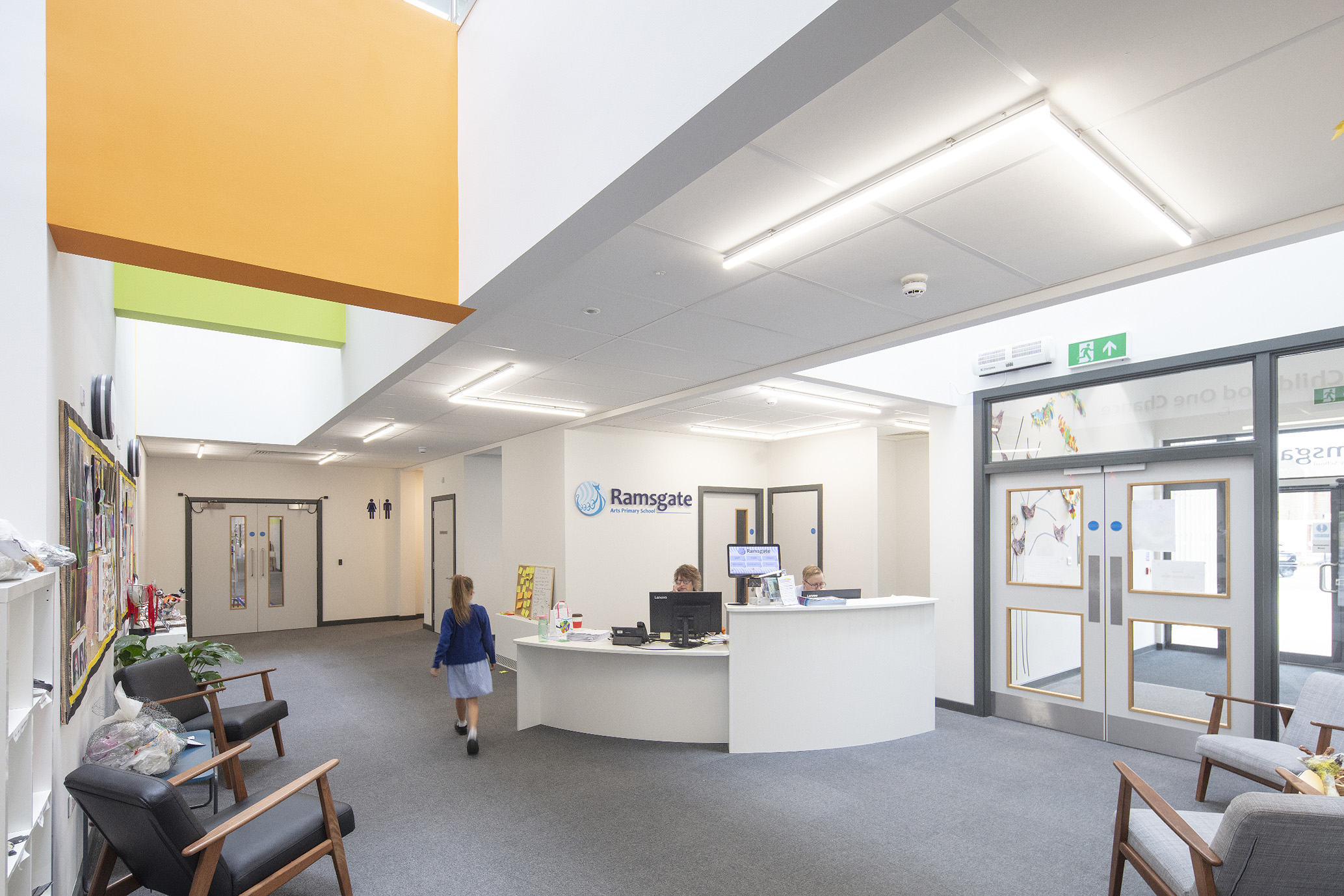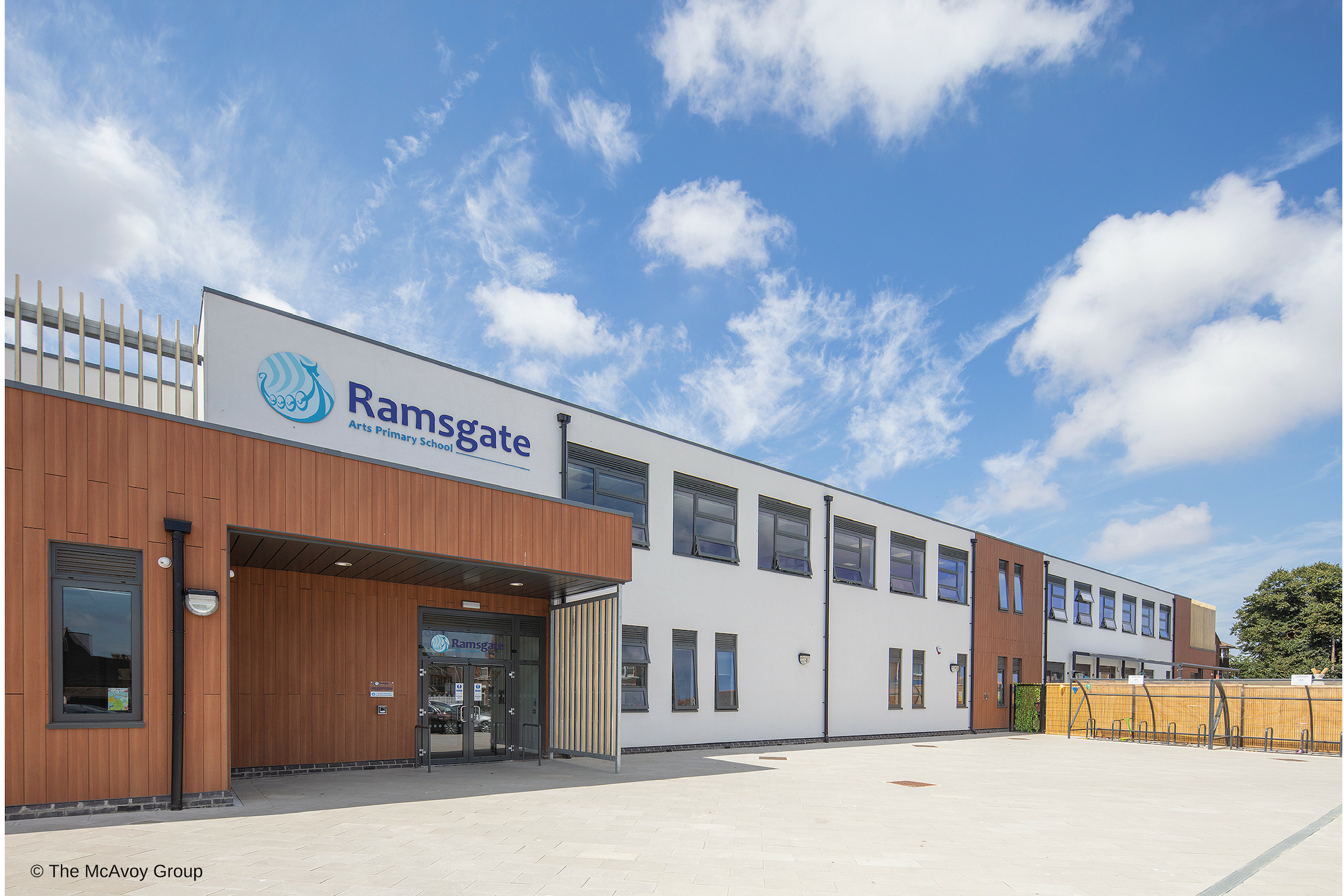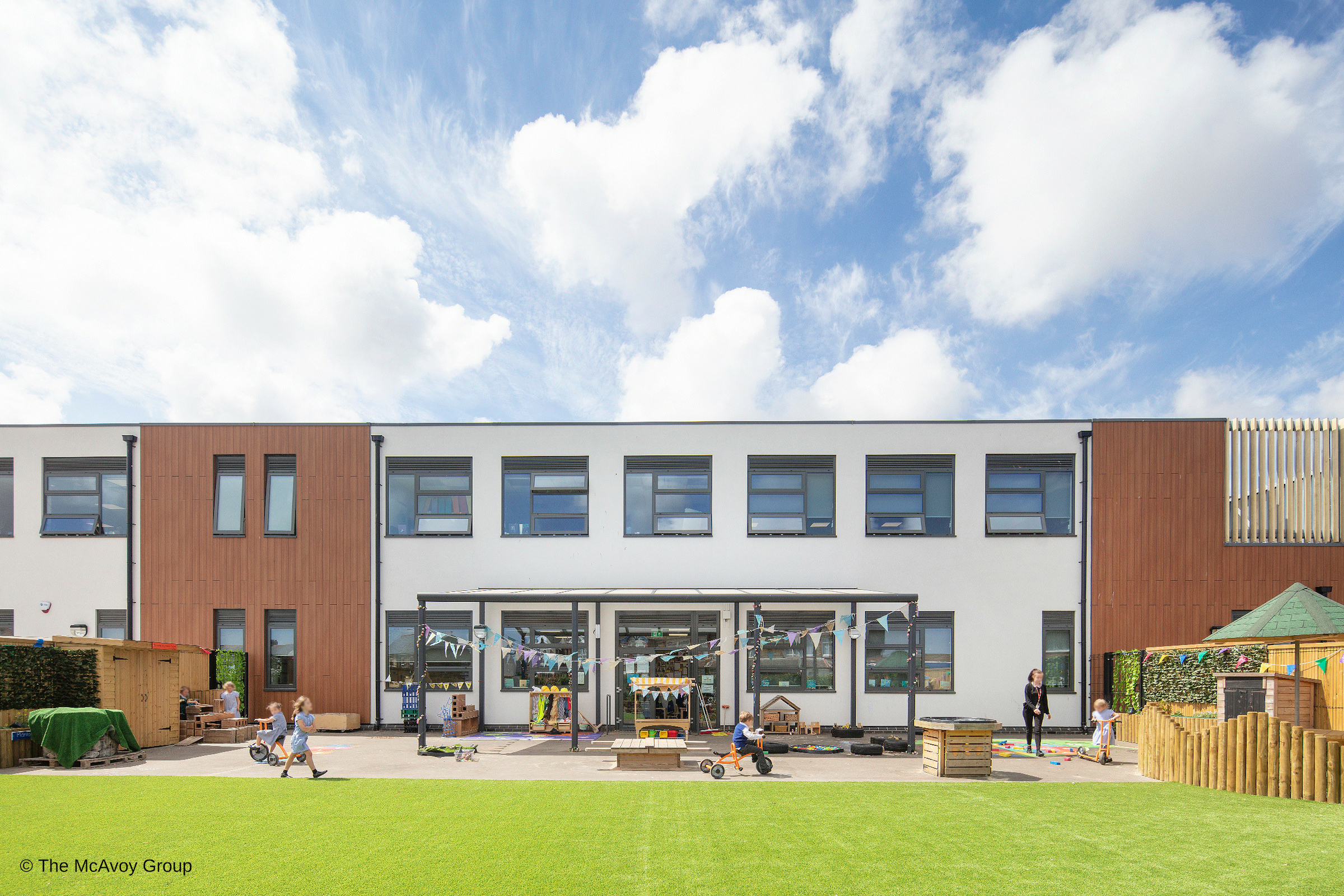 Ramsgate Arts School
Primary School
Client and Principal Contractor:  The McAvoy Group
School Lead:  Viking Academy Trust/Education & Skills Funding Agency
Services:  Project Architect, M&E Engineers, Environmental Consultants
Ramsgate Arts Primary School is a new two-form entry primary school, which provides state-of-the-art facilities for up to 420 children to support its focus on the arts.
Part of Viking Academy Trust, Ramsgate Arts Primary is a new free school which offers an exciting curriculum with an emphasis on the arts. Built offsite by principal contractor The McAvoy Group, this bright, modern and spacious building was funded by the Education & Skills Funding Agency. It has created an exemplar learning environment for children from reception to age 11.
Designed by the Bluesky architectural team in conjunction with The McAvoy Group, the new facility reflects the school's vision for the arts and will be a valuable community resource. It has a dance studio, general classrooms, main hall, spacious staff room, offices, kitchen, small group rooms for special educational needs, and multi-functional open learning areas.
A key design feature was to have a library running through the heart of the school. This was achieved by organising the classrooms as two linear bands either side of a 'learning corridor' which has created additional learning spaces, break-out zones and a focal hub in the centre of the building.
The 2078 metre squared building is constructed from 46 steel-framed modules which were manufactured and fitted out offsite to reduce the build programme. The units were craned into position in two phases complete with doors, windows, partitions and first fix mechanical and electrical services.
The contemporary and distinctive design theme for Ramsgate Primary features strong lines, bold geometric shapes and a palette of materials which includes render, natural timber cladding and picture windows.
Externally, the landscaping has created a positive environment for children to learn, play and socialise. The entrance plaza has a clear sense of arrival and guides visitors to the main entrance. There is a hard-surfaced games area for high-energy free play which connects directly to the ground floor classrooms. There is also a dedicated, secure play area for reception classes which is designed to be an extension of the indoor teaching spaces with unrestricted access.
Chris Russell, Managing Director of Blue Sky Design Services is really proud of the close partnership working across the Principal contractor and design team;
'Bluesky have worked on 26 off-site construction school projects with The McAvoy Group to date. Working with the end users to understand their requirements is a key part of our role in the project delivery team. Effective use of BIM is core to how both the architectural and construction teams ensured that all aspects of the design were coordinated efficiently and kept pace with this rapid programme. '
More details about this scheme, the project challenges and testimonials from the school are available on The McAvoy Group's website.
https://www.mcavoygroup.com/newcasestudies/ramsgate-arts-primary-school/
Images copyright and courtesy of The McAvoy  Group